All Are Welcome
---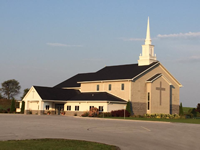 MISSION STATEMENT:
We are a caring community of Christians living our faith through worship, fellowship, study and service to others.
Upcoming Events

---
April 22 - 1:30 p.m. Rural Church Fellowship is presenting "A Sweet Celebration Tunes and Tortes" held at Immanuel UCC
April 22 - Mission trip meeting at 5 p.m.
April 27 & 28 - Feed My Starving Children at First United Lutheran Church in Sheboygan.  Please consider volunteering  a 2 hour packing session.
April 29 - Confirmation Sunday
May 20 - Last day of Sunday School

***NEW*** Festival Foods has now been added to our Scrip program. Scrip Cards are sold prior to church starting in the fellowship hall.
Youth Group meetings will be held every 2nd Sunday of the month.
We are still looking for choir members; please join us on Wednesdays at 6:30 p.m.
---
Please fill in your email address below and click the Sign Up button to start receiving the Bethlehem Blurb electronically.